Are you ready to make a profitable business being your own Boss and working from the comfort of your home and working the hours you choose?
Learn the meaning of the tarot cards and then how to interpret them to run your own profitable business from home. The bonus about this is you don't even need clients locally, work international and globally all from the comfort of your home.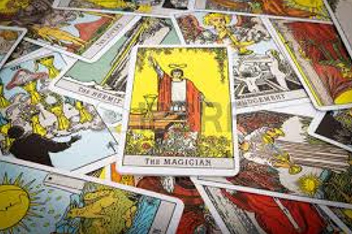 By the end of the course you will feel fully confident reading the tarot and other decks of cards. You will discover how to give accurate Tarot reading to find the path to love, your perfect career and the best way to increase your income by learning how to read tarot like a professional. This course also aims at your discovery to your own spiritual path to success. By studying this course you can help others discover their destiny and make important decisions to improve their lives.
Each of us has the potential of being given a gift by the divine, which results in the body and soul becoming unified.
The deck of cards used in learning this tarot course will be from the original Rider Waite Tarot Pack, the cover box of the cards is shown as below. However, if you already have a deck of tarot cards which is from a different author these can still be used during the course.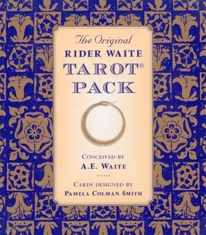 Learn how to read and interpret Tarot cards. This course is taught over 4 modules. This course consists of studying the full meaning of the Tarot Cards, learn the elements of the tarot, the major arcana, the minor arcana, card spreads, group discussions and lots of hands on practice. Understanding the tarot, the different spreads used, the best techniques to get the most accurate psychic readings, code of ethics and how to psychically protect yourself while giving readings. It is encouraged that you develop a practice of Tarot Card readings along with giving and receiving guidance and support with fellow students, family and friends.
You will learn with other like-minded individuals. You will receive a certificate from your Instructor once you successfully complete this course.
This course can be used as a way to enhance personal growth and/or work on any imbalances within yourself or those around you. Individuals wanting to add Spiritual Readings to their current practice will benefit highly from this course. Also, individuals wanting to teach Tarot Reading to others will have the materials they need to do so once they complete the course.
Materials: Detailed User Manual, Tarot Personalised Booklet, Certificate given upon completion of course.